Categories:
Other Brands
What's the best way to differentiate yourself without sacrificing your love for the classics? Well, here's the secret – take an iconic handbag, but with seasonal addition. For example, these Boy Chanel Braided WOCs from Chanel Spring Summer 2018 Collection Act 1. It's like hitting two jackpots in one; you get the style you want and it's beautiful as well. So what do you think?
The Design
Or you can just buy it as an investment because you like collecting Boys. These Boy Chanel WOCs are the ones that you want to bring with when having fine dine with your friends. And the best of all, without any hype, you can never go wrong with these. Always in-style. Forever-trending and better than investing stocks.
These Boy WOCs are nicely built without the quilting, but instead the centers are crafted with two-tone braided-patterns in lambskin. The two-tone eliminates the boredom out of the bag and creates a touchy and lovely contrast. The middle features the iconic studded clasp that everyone fashion girl loves. And what's best of all? These are unique designs because they will be gone when the season is over.
And if you doubt whether this Boy will be useful or not. Ask yourself; is there a moment when you need this beautiful thing? Of course there is.
The Interior
The interior looks like a big wallet. Inside you will find multiple compartments with patch pockets and credit card slots to help you organize your daily essentials. The only question left is; will you be carrying it day or night? Or both?
The Prices And Sizes
Style code A80287, measuring 4.8' x 7.6' x 1.4' inches, priced at $3150 USD, €2950 EUR, £2670 GBP, $4960 SGD, $25900 HKD, $4650 AUD via Chanel boutiques.
More Images And Colors
comnum(0) tbcount(0) tbcount(181)
Categories:
Other Brands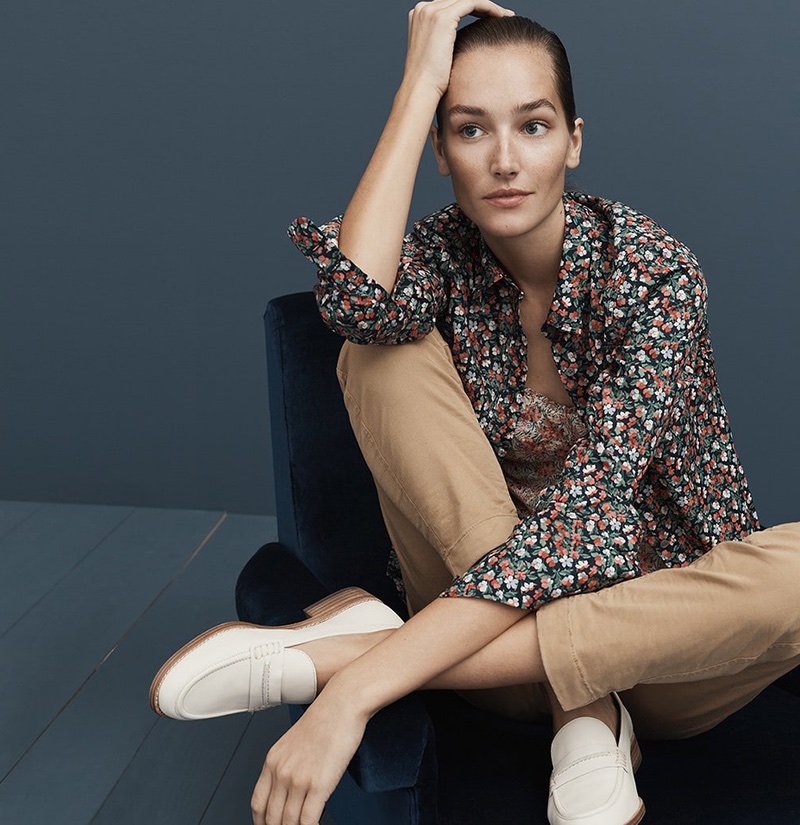 J. Crew Slim 'Perfect' Shirt in Liberty Sarah Floral, Cotton Pajama Set in Liberty Floral, High-Rise Slim 'Boy Chino' Pant and 'Ryan' Penny Loafers in Leather
J. Crew teams up with Liberty Art Fabrics once again for a new collection featuring floral prints. In a new trend guide, the American fashion brand spotlights the colorful styles. Model Josephine le Tutour stars in the fashion shoot called, 'In Bloom'. These casual ensembles exude comfort as well as elegance. From cardigans to shirts and skirts, see more fabulous Liberty prints below.
Related: Your Closet Starter Kit | 8 Wardrobe Essentials From J. Crew
J. CREW X LIBERTY 2018 COLLECTION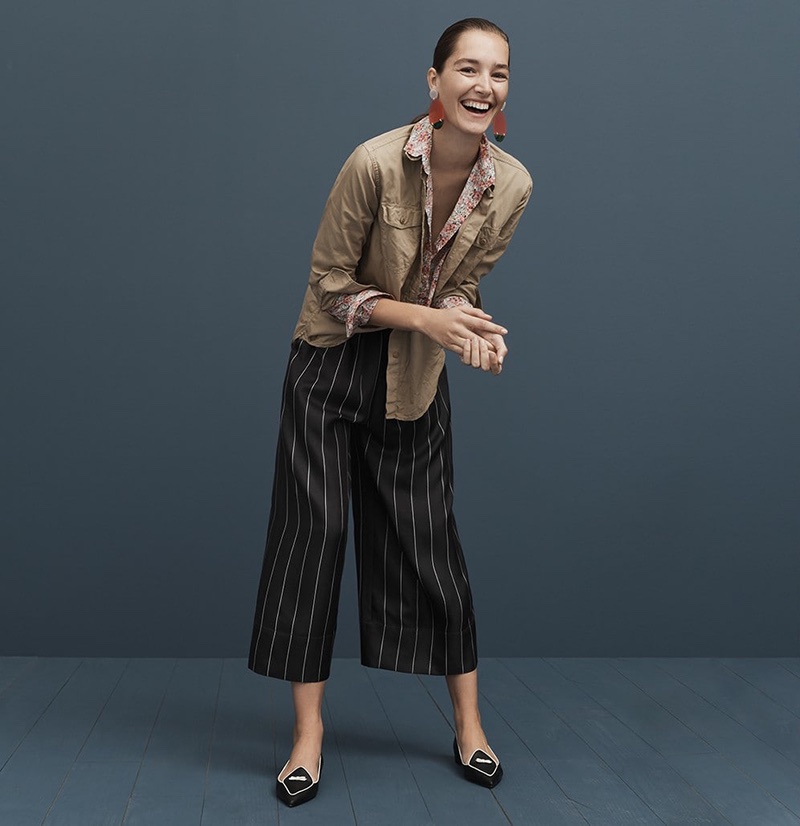 J. Crew Fatigue Oversized Boy Shirt, Classic Popover in Liberty Swirling Petals, Lucite Statement Earrings, Cropped Silk Pull-On Pant in Pinstripe and Two-Tone Pointed Toe Loafers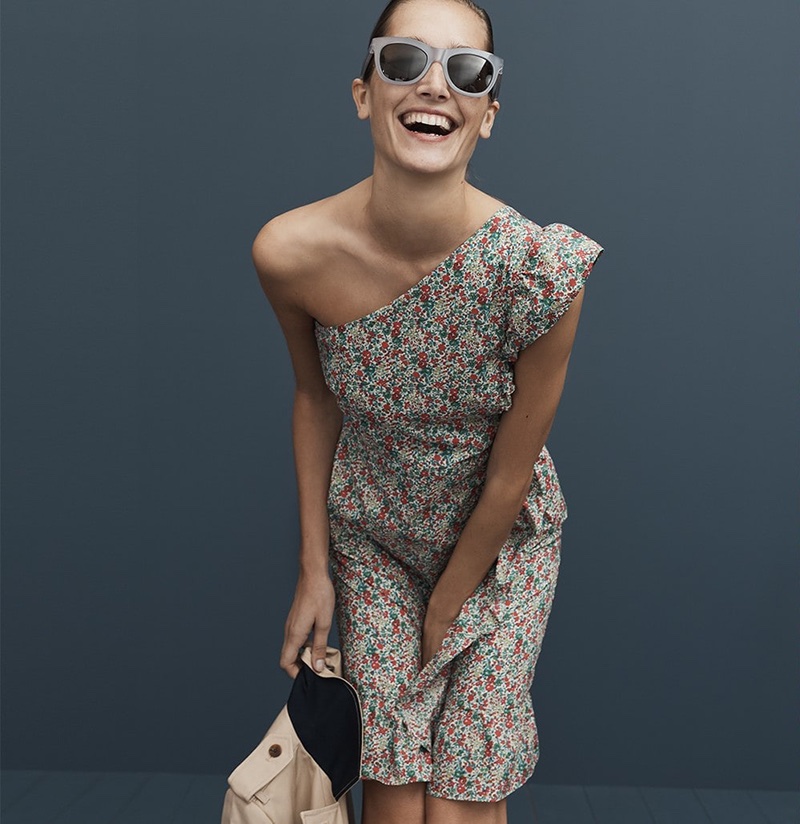 J. Crew Asymmetrical Ruffle Dress in Liberty 'Emma & Georgina' Floral, 'Betty' Sunglasses and 'The New Icon' Trench Coat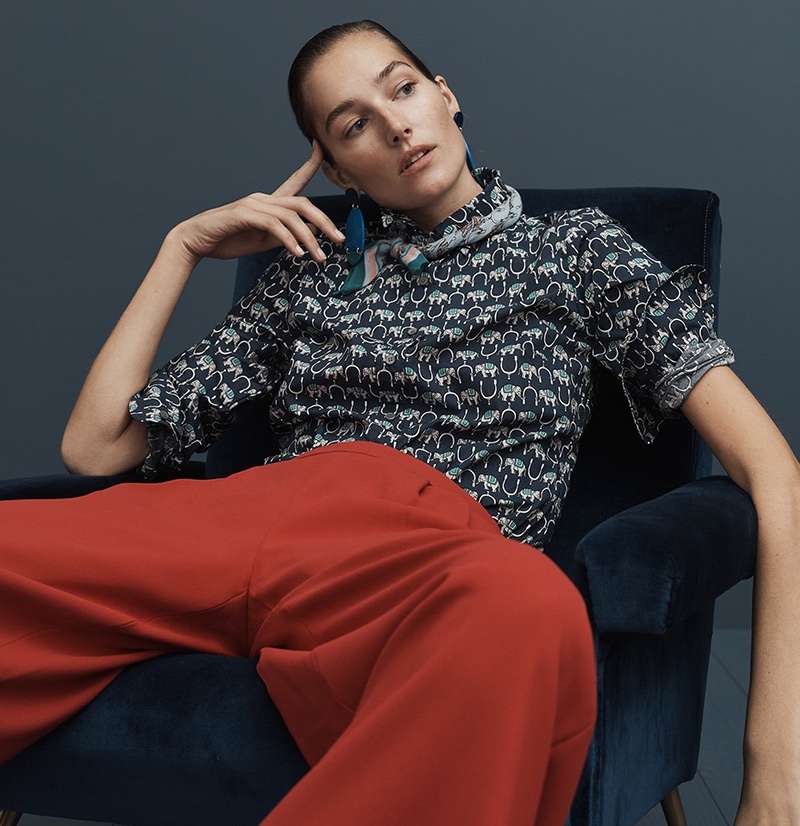 J. Crew Slim 'Perfect' Shirt in Elephant Print, Wide-Leg Crop Pant in 365 Crepe, Bandana in Elephant Print and Lucite Statement Earrings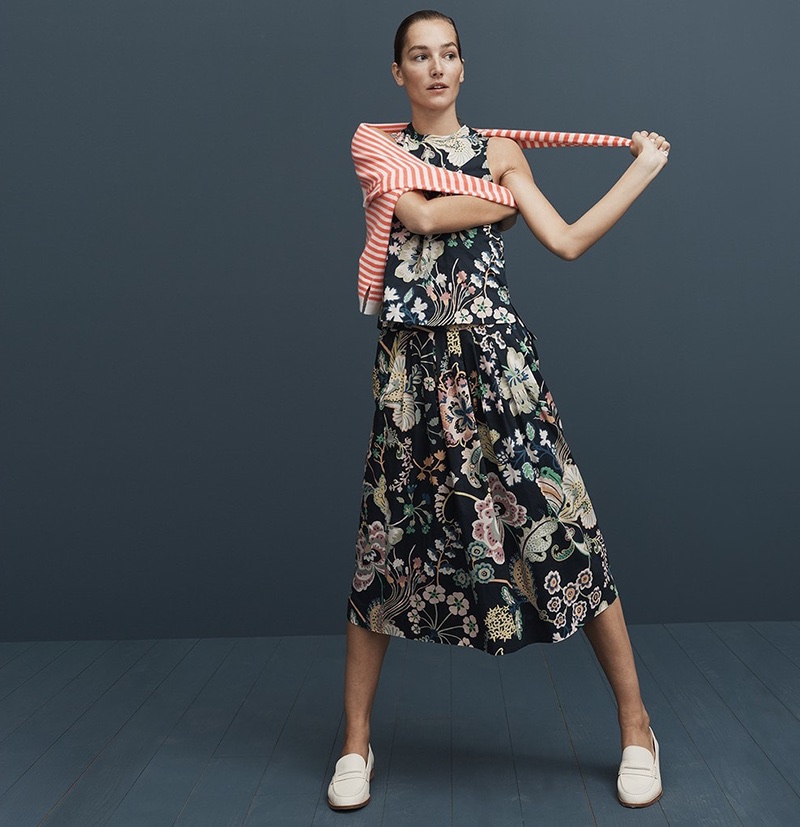 J. Crew Sleeveless Tank in Liberty 'Symphony' Floral, Cotton Skirt in Liberty 'Symphony' Floral, J. Crew Striped Crewneck Sweater in Everyday Cashmere and 'Ryan' Penny Loafers in Leather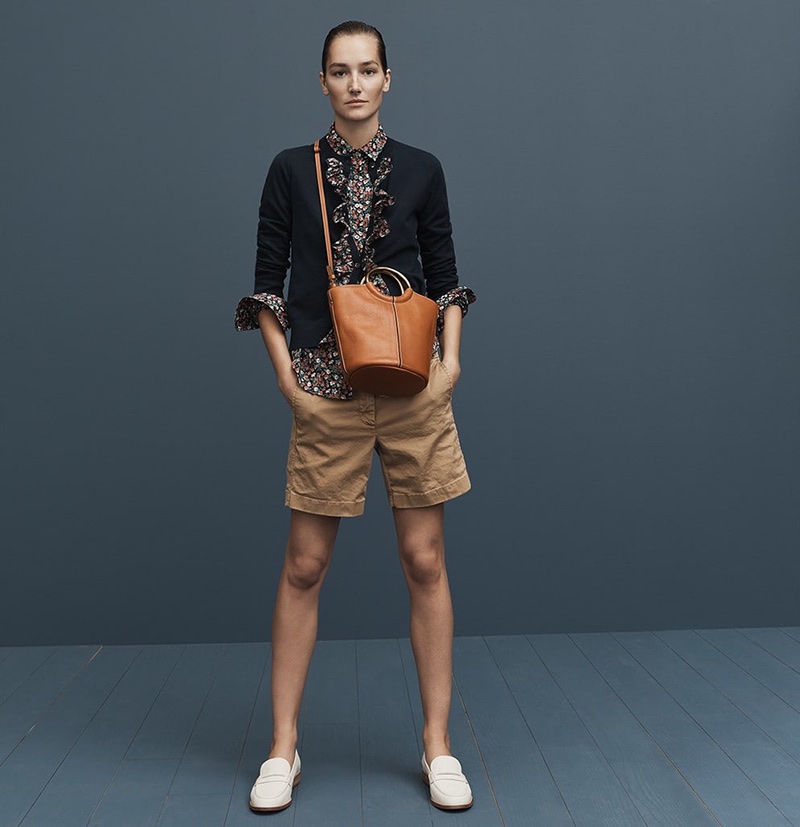 J. Crew Liberty Ruffle 'Jackie' Cardigan, Slim 'Perfect' Shirt in Liberty Sarah Floral, 7″ Stretch Chino Short, Bracelet Bucket Bag and 'Ryan' Penny Loafers in Leather
comnum(0) tbcount(0) tbcount(150)
Categories:
Other Brands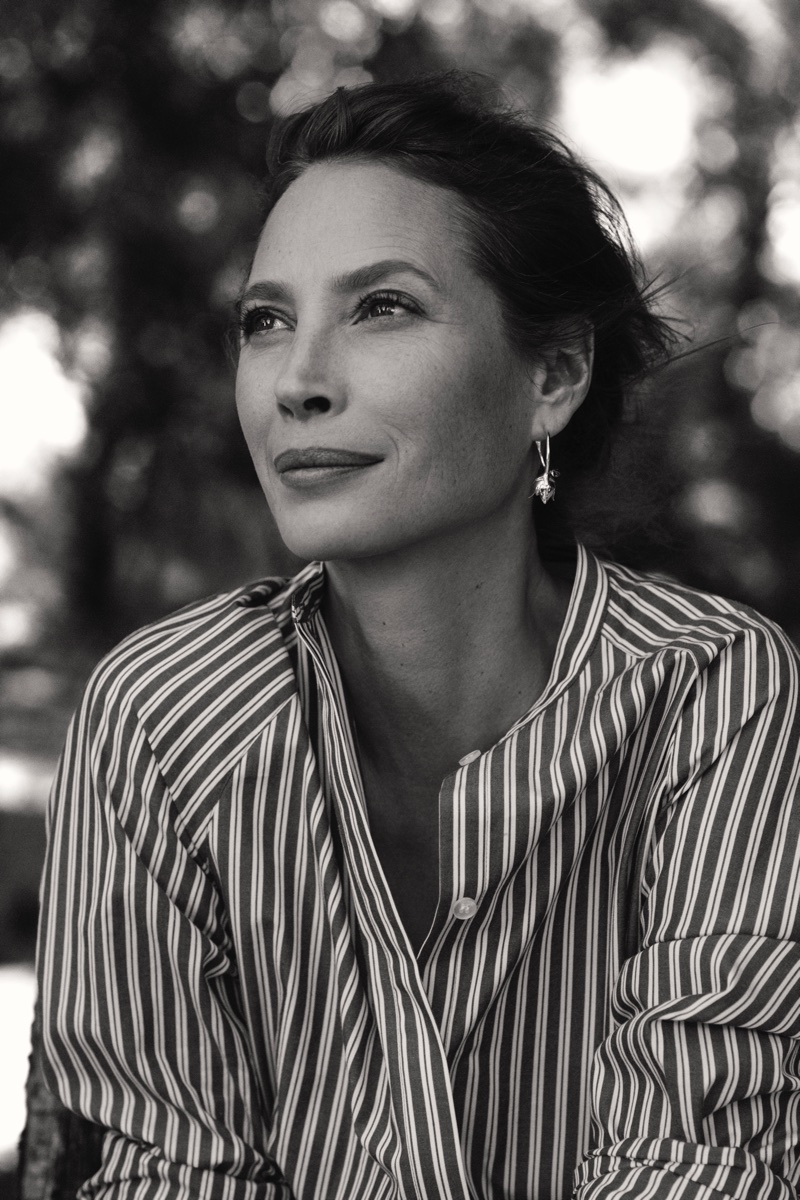 Christy Turlington stars in H&M Conscious 2018 campaign
Supermodel Christy Turlington is the latest face of H&M. The 49-year-old beauty appears in the Swedish fashion brand's Conscious 2018 campaign. The sustainable collection features items made of TENCEL™, recycled polyester and organic linen. H&M also introduces ECONYL® as well as recycled silver to the line.
Related: Christy Turlington is a Natural Beauty in Zeit Magazine
In addition to Christy, top models Giedre Dukauskaite and Aamito Lagum also appear in the campaign. Photographed by Mikael Jansson, the images spotlight printed dresses, lace styles and crisp separates.
H&M CONSCIOUS 2018 CAMPAIGN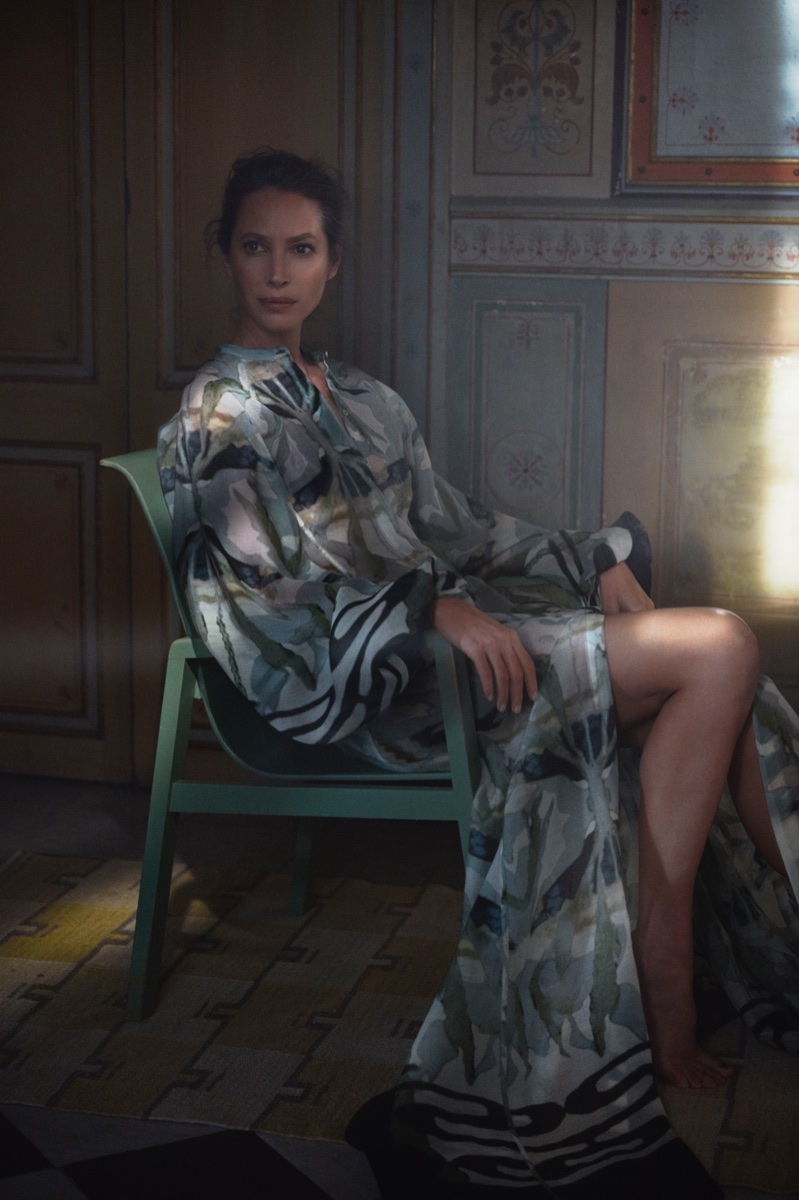 H&M Conscious taps Christy Turlington for 2018 campaign
"I've learned so much about sustainable materials and how far we've come being part of the H&M Conscious Exclusive campaign. The collection is really feminine and elegant."
Christy Turlington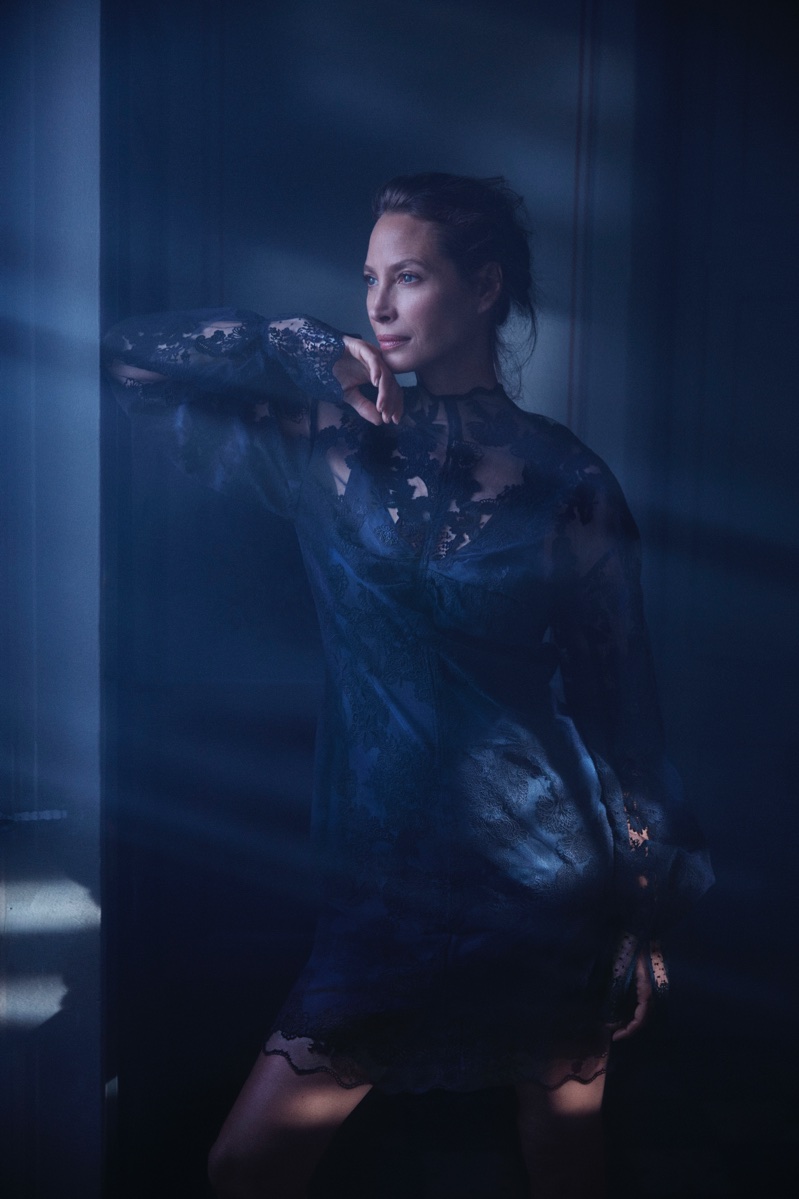 Supermodel Christy Turlington fronts H&M Conscious 2018 campaign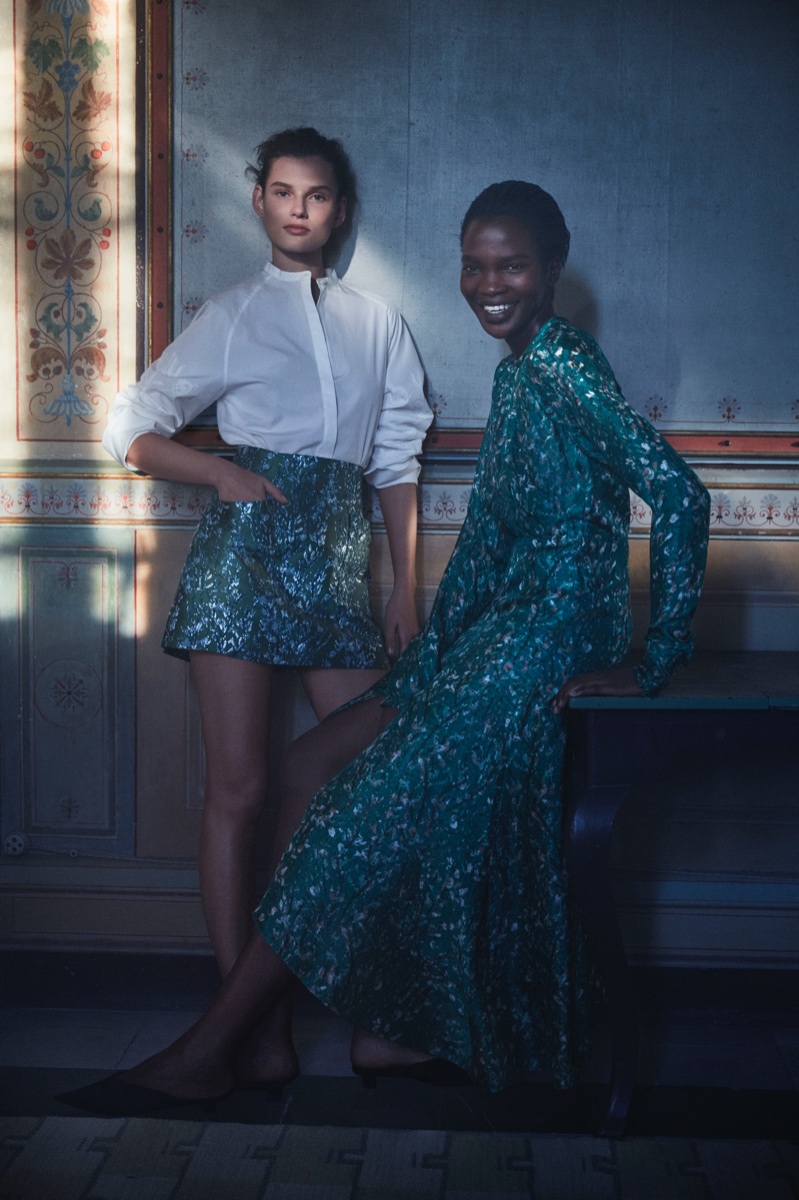 Giedre Dukauskaite and Aamito Lagum front H&M Conscious 2018
comnum(0) tbcount(0) tbcount(154)
Categories:
Other Brands
This year, the Chanel Deauville Bag has returned differently. It's no longer only crafted in Canvas and solid colors, but there are now more leather variations and designs available. For example, we've talked about the Studded Logo Deauville Bag recently. But there is more! The Chanel Deauville Bag has also returned in beautiful Camellia Logo print and we're so obsessed right now. So introducing from the Spring Summer 2018 Collection, let's talk about this.
The Design
Some bags are made to be available forever; other handbags are made for one season. This Chanel Deauville Camellia Logo Bag is certainly the second one. Once this collection is over, this bag might disappear forever.
This print hasn't been featured on Chanel's website, but there are many bags that can only be discovered at the boutiques. This new print is absolutely stunning as it's designed in diamond quilting, but in a special way. In each center of the diamond quilting, there are CC logo's and the Camellia flowers crafted. And if you think that's incredible, then take a look at the body. It's made with one huge logo of the house – CHANEL – in white lettering. Can anyone ignore this?
What's more? It comes with an handle, but also long woven chain leather strap for shoulder carry. So what do you think? Is this love?
The Interior
The Deauville Bag is always spacious from the inside; it can even hold your laptop. The interior also features a nice zip pouch, in case you need to store some important essentials.
The Prices And Sizes
The medium version is measured 11.8' x 15.3' x 8.6' inches, we do not have the prices right now.
comnum(0) tbcount(0) tbcount(147)
Categories:
Other Brands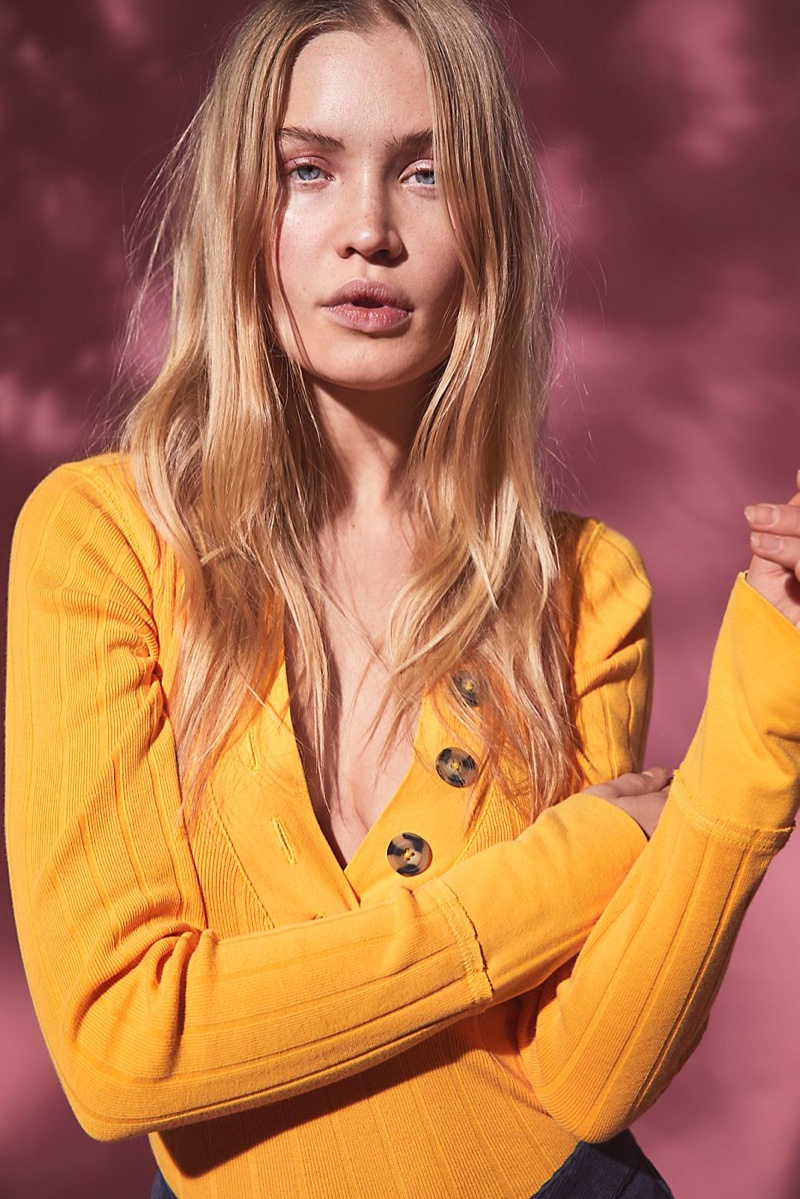 FP Beach 'Dandelion' Top
Say hello to the spring 2018 season with the release of Free People's new trend guide. Called 'Bright Ideas', the fashion shoot focuses on colorful essentials for the warm days ahead. Model Camilla Christensen poses in chic looks ranging from slouchy knits to casual denim and form-fitting bodysuits. Day dresses, jumpsuits and cropped pants round out the spring essentials.
Related: Au Revoir, Winter | 5 French Girl Looks From Free People
FREE PEOPLE 'BRIGHT IDEAS' SPRING 2018 LOOKBOOK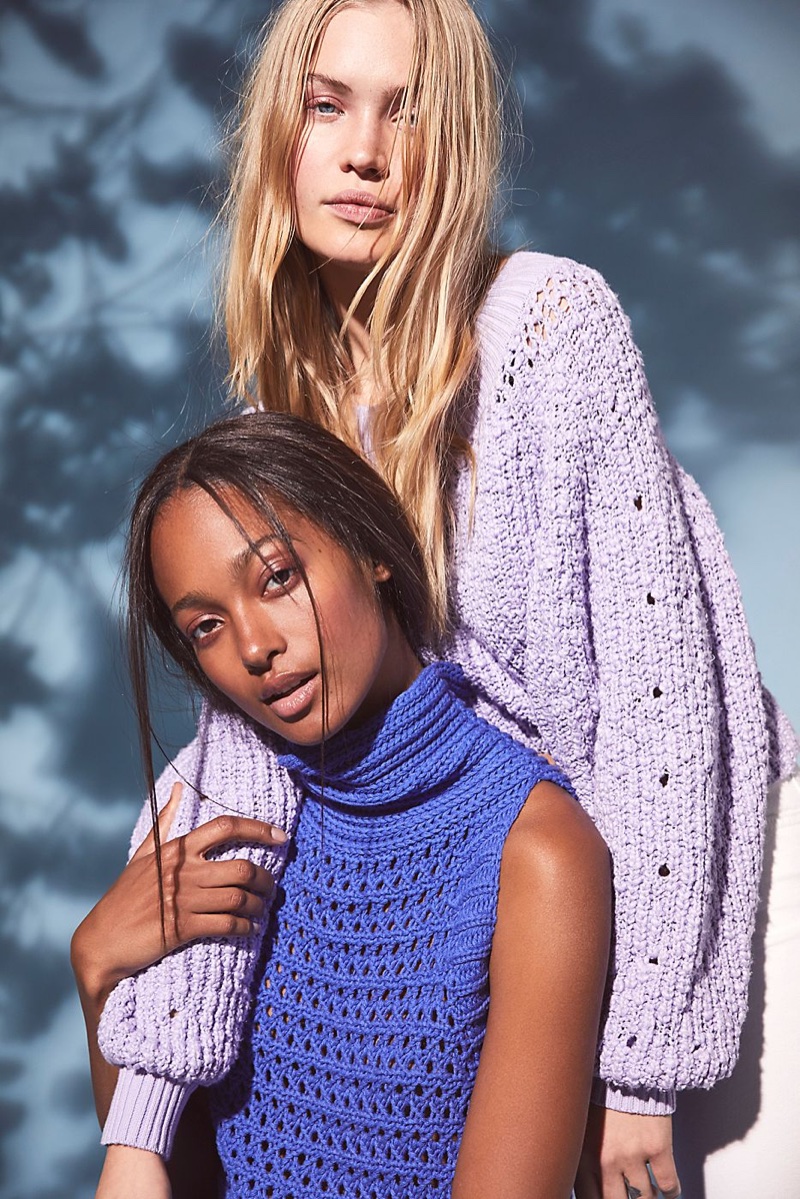 (Top) Free People 'Pandora's' Boatneck Sweater (Bottom) Free People 'Northern Lights' Vest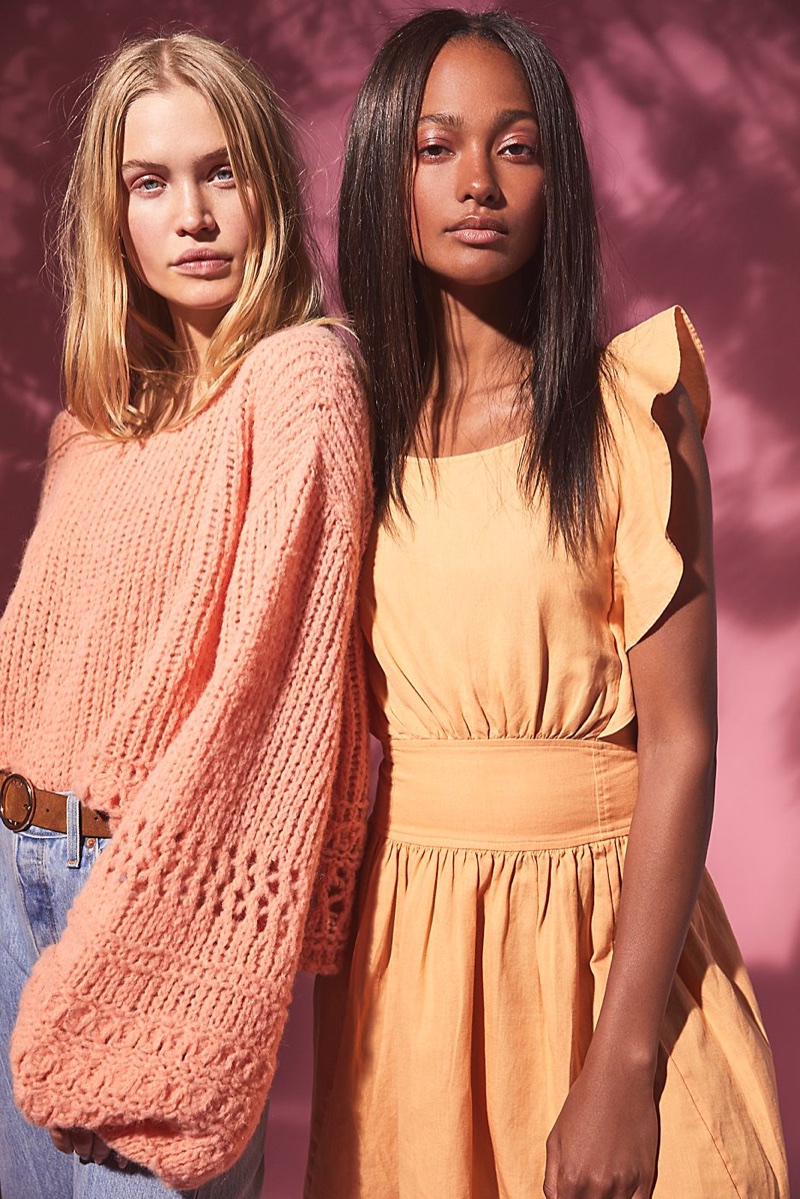 (Left) Free People 'Powder Puff' Pullover and Levi's '501' Crop Jeans (Right) Endless Summer 'Collette' Mini Dress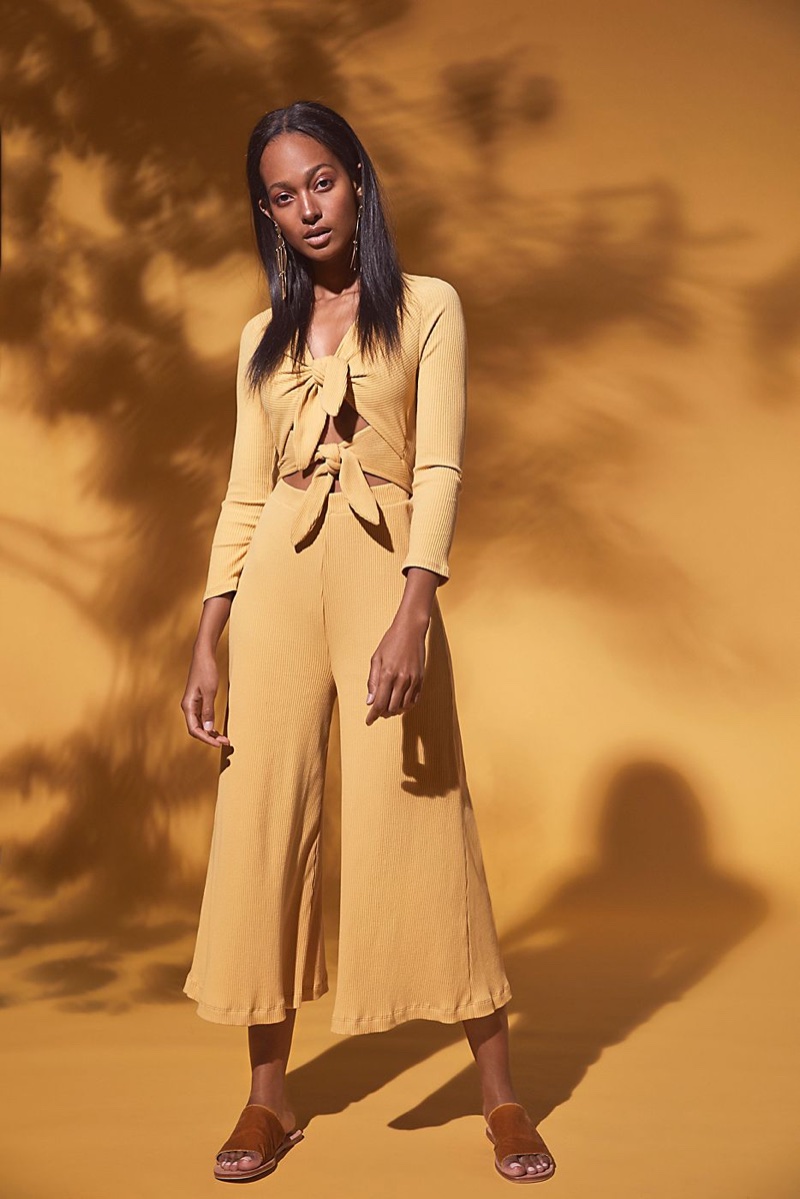 FP Beach 'Look At Me' Jumpsuit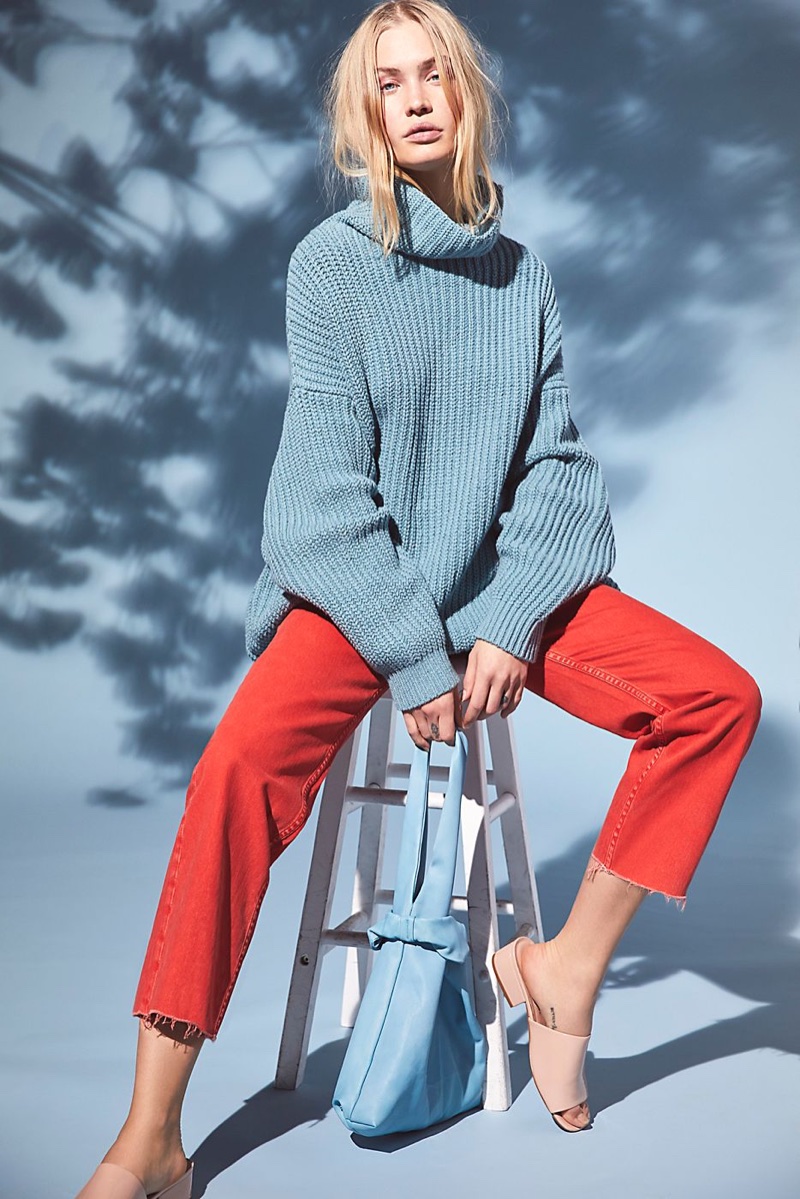 Free People 'Swim Too Deep' Pullover Sweater and We The Free 'Rolling On the River' Crop Jeans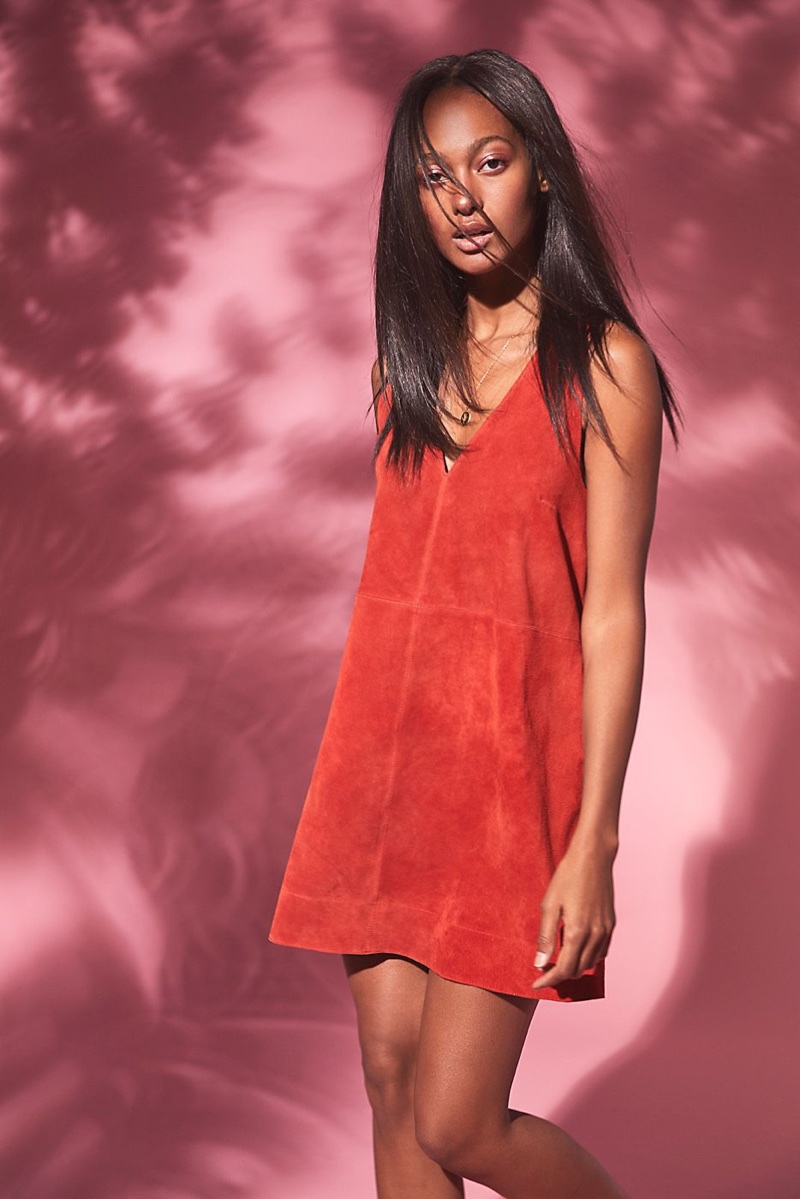 Free People 'Retro Love' Suede Dress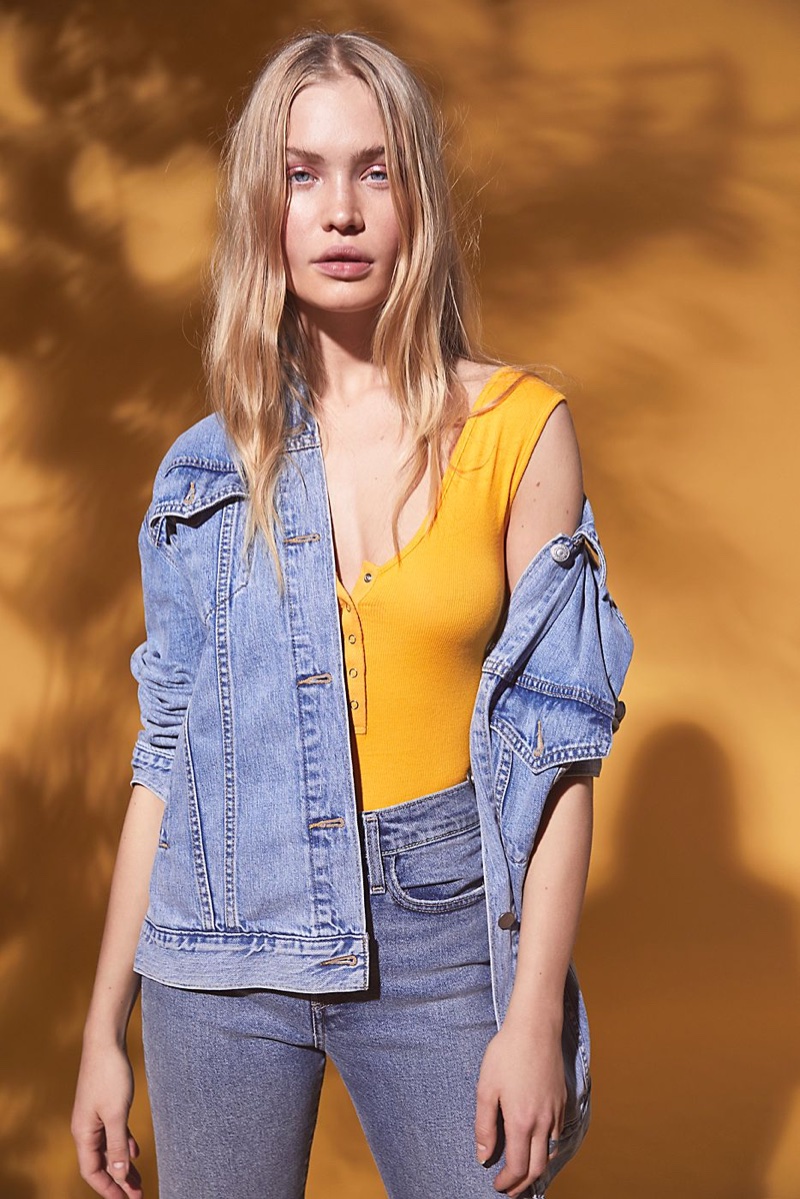 Intimately Free People 'Take Me Out' Tank Bodysuit and Levi's Baggy Denim Trucker Jacket
comnum(0) tbcount(0) tbcount(145)
Categories:
Other Brands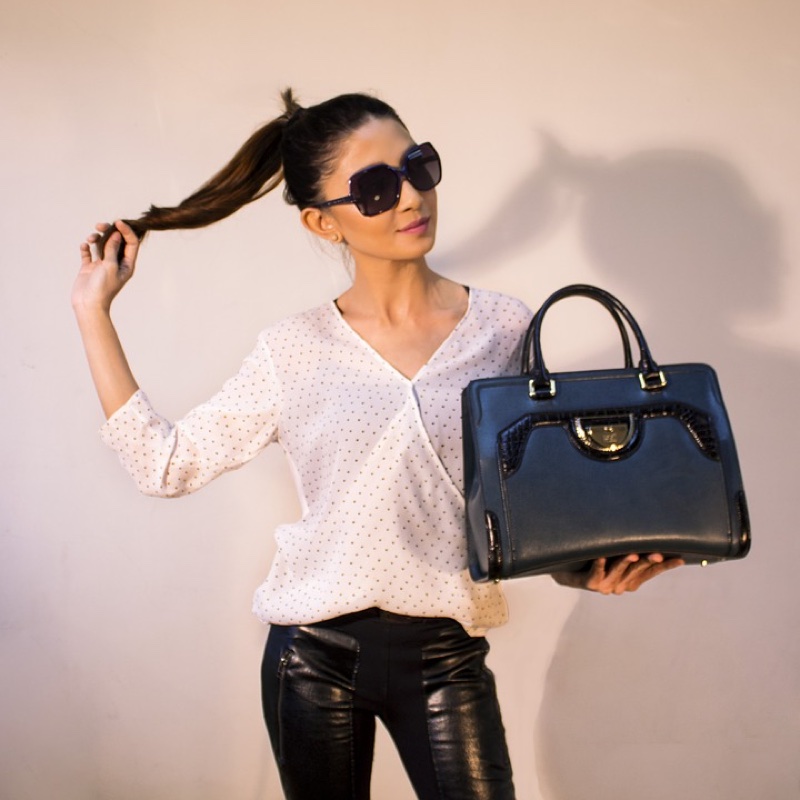 Photo: Pixabay
Fashion is changing at an increasingly faster pace. And a major part of that can be contributed to the millennial generation. Defined as people born between 1982 and 1996, the group includes over 80 million people in the US. In the news you may see headlines like millennials are killing department stores or even designer handbags. When it comes to pinpointing how the generation is affecting the fashion and beauty world, we need to take a closer look at how millennials shop.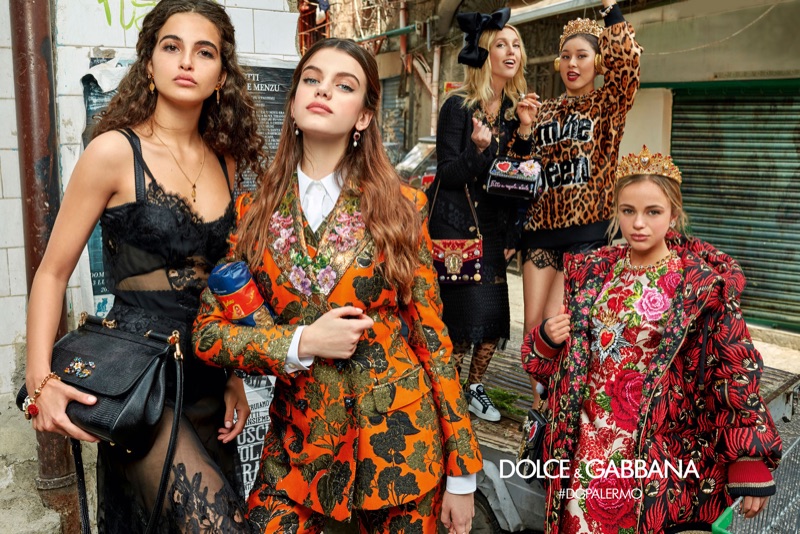 Millennials star in Dolce & Gabbana's fall-winter 2017 campaign
DOLCE & GABBANA'S APPEAL TO MILLENNIALS
As millennials become a larger buying force, brands find themselves appealing to the group of consumers in unique ways. One high fashion brand that embraces millennials with open arms is no doubt Dolce & Gabbana. In 2016, the Italian label unveiled its spring-summer 2017 campaign featuring a group of influential millennials including actress Zendaya Coleman and French model Thylane Blondeau.
The Italian fashion house also went on to tap male taste makers including Vine star Cameron Dallas and singer Austin Mahone. Dolce & Gabbana even went as far to stage multiple secret fashion shows with the youths as the runway models. And recently, they launched a new photo book called, 'Dolce & Gabbana Generation Millennials: The New Renaissance', celebrating famous kids, VIP customers and social media influencers.
"They are real boys and girls that love fashion, they have fun with it, they dare, they change looks every day, they're not afraid to mix styles and different garments. What they wear is immediately online and it's seen by a lot of teenagers, so from the business point of view they shouldn't be underestimated," says designers Domenico Dolce and Stefano Gabbana.
Influencer Chiara Ferragni. Photo: Instagram
THE IMPORTANCE OF INFLUENCER MARKETING
Influencer marketing has seen a major rise in the past several years. Brands have tapped Instagram stars and beauty vloggers to appear in campaigns and collaborate on special lines. Paid sponsored posts serve as a way to grow budding brands' sales. The role of the influencer has become so important that Forbesunveiled a list of the top influencers in 2017 with names such as Chiara Ferragni and Danielle Bernstein making the cut.
Makeup brands such as NYX and Becca have used social media influencers to grow their reach through paid and sometimes unpaid efforts. And LA-based fashion retailer REVOLVE used influencers to help make revenues between $650 million to $700 million this year alone.
"The industry as a whole is trying to wrap [its head] around the permanence of influencers and how to leverage and integrate them into their businesses. This is something we feel very proud of. It's super important to the core of our business and we see it being integral for years and years to come," REVOLVE cofounder Michael Mente shared with WWD.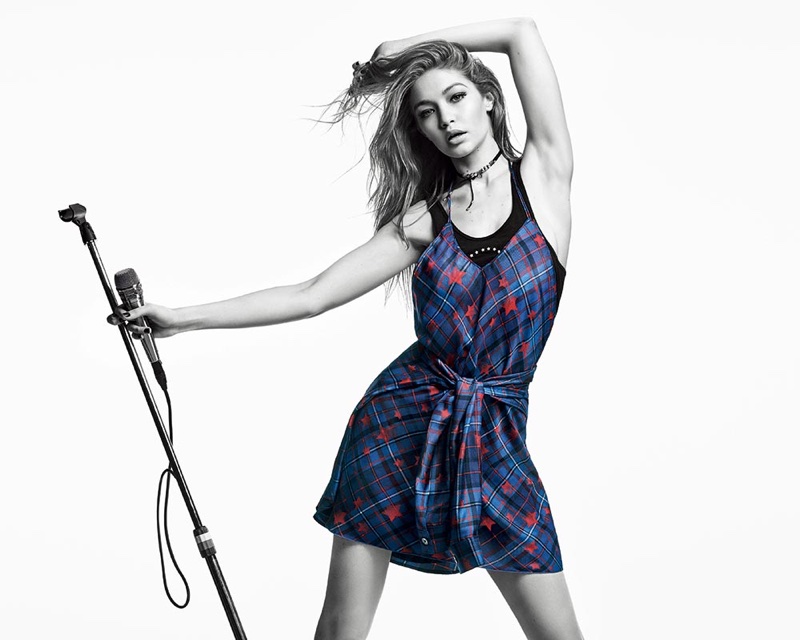 Gigi Hadid channels rocks and roll vibes for TommyxGigi fall-winter 2017 campaign
GIGIXTOMMY: A SUPER COLLABORATION
As far as millennial collaborations go, one can look at the now two-years and running GigixTommy range.
Categories

New Posts

Hot Posts